Bespoke handmade bridal hair accessories and head pieces in UK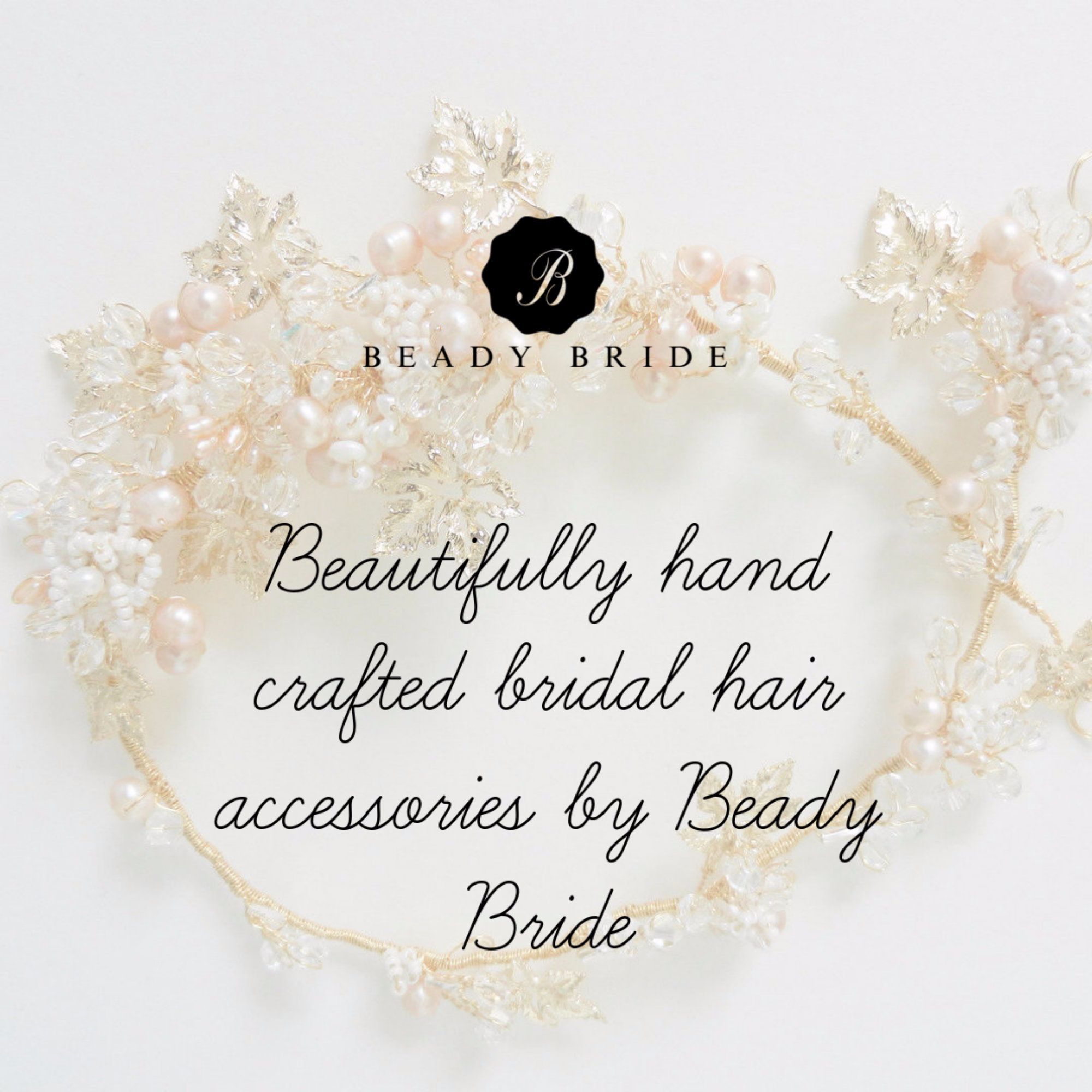 The bridal and wedding hair accessories you will see here are all designed and intricately hand made by Beady Bride. Each head piece is designed to suit the requests of the bride. Due to the nature of the materials used, each head piece will vary in size, colour and certainly will not be like any other you may find somewhere else. This will not diminish the quality of the hair accessories but will emphasise the uniqueness of the end product.
On contact, Beady bride will discuss with you your needs, ideas and colour themes to design something that will compliment your occasion. Any head pieces ordered under this section require at least 1-2 months to be completed so they need to be ordered in advance.
Beady Bride intricately designs all head pieces and bridal hair accessories for brides mainly in the UK but will also take orders worldwide. For international clients please make your order well in advance to avoid disappoints.

Please click on the image below to view all items in the Bespoke Bridal hair accessory category.